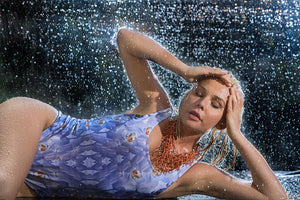 Exclusive Sustainable and Unique Beach, Casual and Lounge ArtWear for You! NOW WITH 30% OFF STOREWIDE!
You are entering The Wearable Artifacts Universe, the cool world of exclusive, timeless classic designs and unique Art-to-Wear, top quality garments that you can use in both casual and elegant, formal situations and events, as well as the beach or by the pool, at the Club or Yacht, attend fancy dinners or dance your night away, while wearing true art pieces printed on our exclusive products. No need to pitch you on this, experience it by yourself and become one with our Tribe of Art Lovers who love Fashion!!
PROUDLY MADE IN AMERICA AND AVAILABLE EXCLUSIVELY IN THIS STORE!
ENJOY 30% OFF PLUS FREE SHIPPING FOR ALL YOUR SPRING AND SUMMER ORDERS!
Wearable Artifacts Summer Fashion Clip
---
Explore the Wearable Artifacts ArtWear Collection
---
This section doesn't currently include any content. Add content to this section using the sidebar.